The screamo-oriented label Zegema Beach Records is spearheading the rollout of a powerful new compilation — called Cinq, it's a five-band split 12″ that features music from four France-based bands and one band from Spain. The France-based bands are, in order: Jeanne, Potence, Les Deux Minutes De La Haine, and Yarostan, while the Spain-based contribution comes from Tröpical Ice Land, who appear third on the record, right after Potence. Get a first listen to the whole record below! It's a powerfully captivating hurricane of impressively immersive and deeply gripping screamo.
Jeanne, who according to their Bandcamp profile are based in Strasbourg, kick off Cinq with two tracks of powerfully emotional screamo, and the songs roll in like a tidal wave. There's a monumentally focused lightning bolt of emotionally poignant melody running through both of the songs, and the tracks feel poised to knock listeners off their feet — metaphorically, at least. The band perform with an absolutely blistering intensity, and this ferocious passion ensures that their music sticks.
The apparently Besançon-based Potence come next. They seem more directly physically ferocious — their sweltering second track even prominently features some blast beats right in the very first moments, delivering a caustic swirl of pummeling punk ferocity and unhinged screamo rhythms. Meanwhile, two of the songs from Torello, Spain's Tröpical Ice Land — who come next — clock in at less than a minute, and all three are absolutely devastating, like they're the sonic encapsulation of the sky opening up and a torrent of rain falling to the earth. They're less blast beat and physical ferocity-oriented and more brazenly unhinged. The fiery guitar blasts on the band's song "cabeza de perro" are truly something to behold.
Cinq closes with music that's on the more atmospheric side. There's a bit more room to breathe in the music from the Tarbes-based Les Deux Minutes… — although honestly, the band use their occasionally more restrained pace as a launching pad for some truly upheaved emotional chaos. Listeners get a sense of the full breadth of the journey — as they do on the album's closing track, the majestic, almost ten minute-long song from the Marseille-based Yarostan. The group launches from a contemplative post-rock opening into an extended melody-driven, awe-inspiring musical journey into sonic caverns of tension.
You're going to want to nab one of these records while you can. The pressing includes 150 copies on transparent with pink swirl, 50 "Extreme Label Blowout" copies on random color vinyl, and 25 "Pink Monster" wax mage copies. (Scroll on down for images!) Order at this link if you're in the U.S. and order at this link if you're elsewhere.
The record features album art by Lucas Norman (age 5), design and layout by Dave Cullen, and mastering by Liam Kriz at Liam Kriz Audio. Each one of the participating bands will have copies for sale and limited quantities and variants are also slated to be available from Smart And Confused Records in Europe.
Listen to Cinq below!
Here are some images of what you can get, including the transparent with pink swirl, "Extreme Label Blowout"/random color, and "Pink Monster" varieties: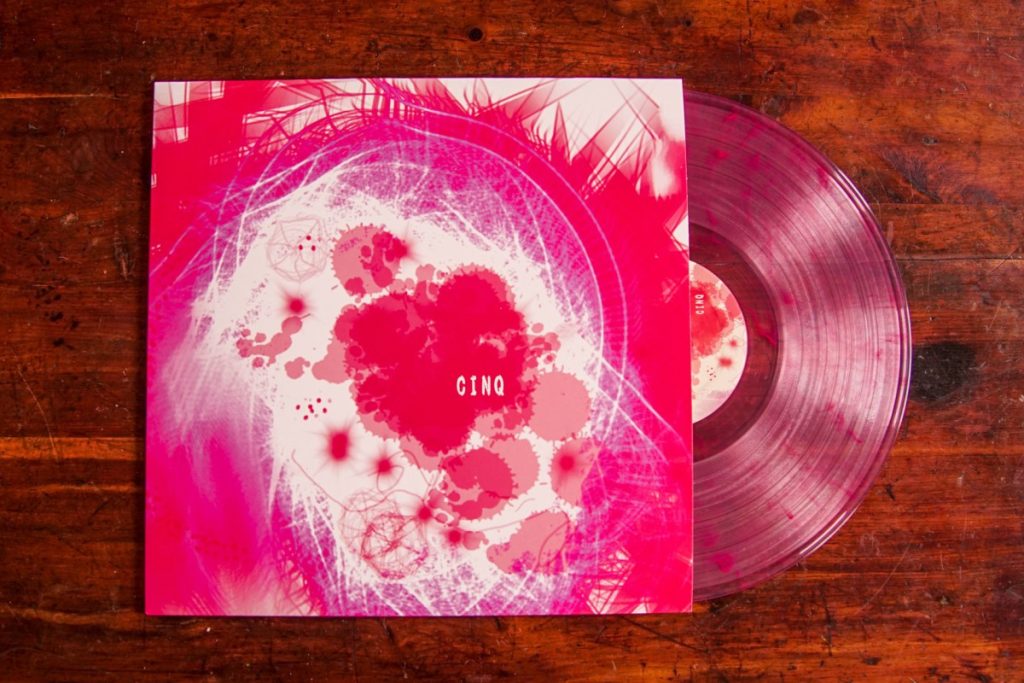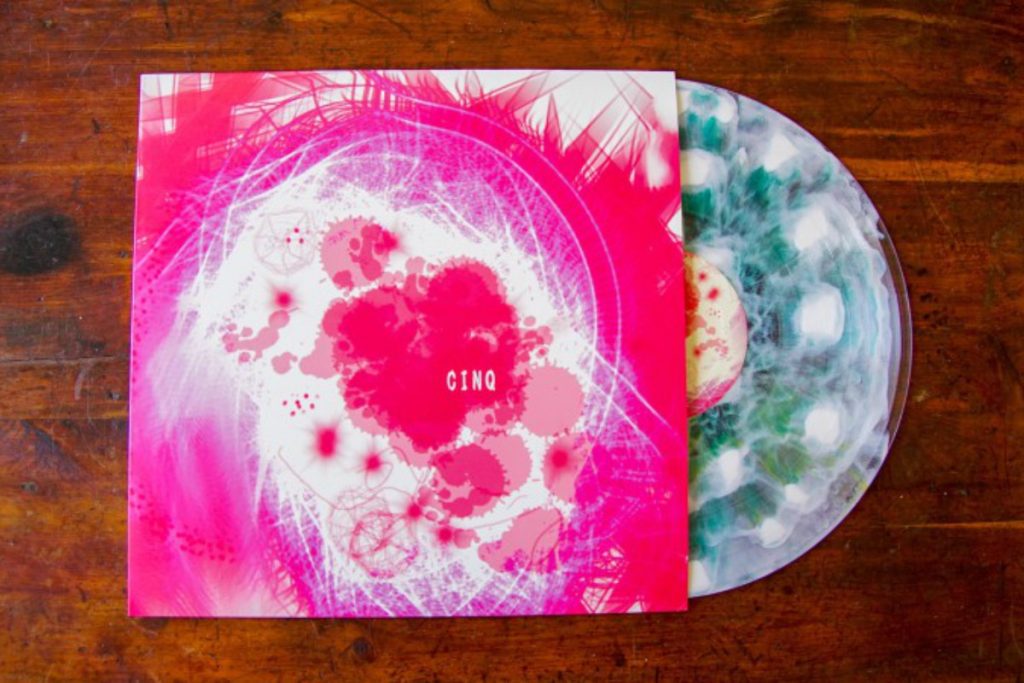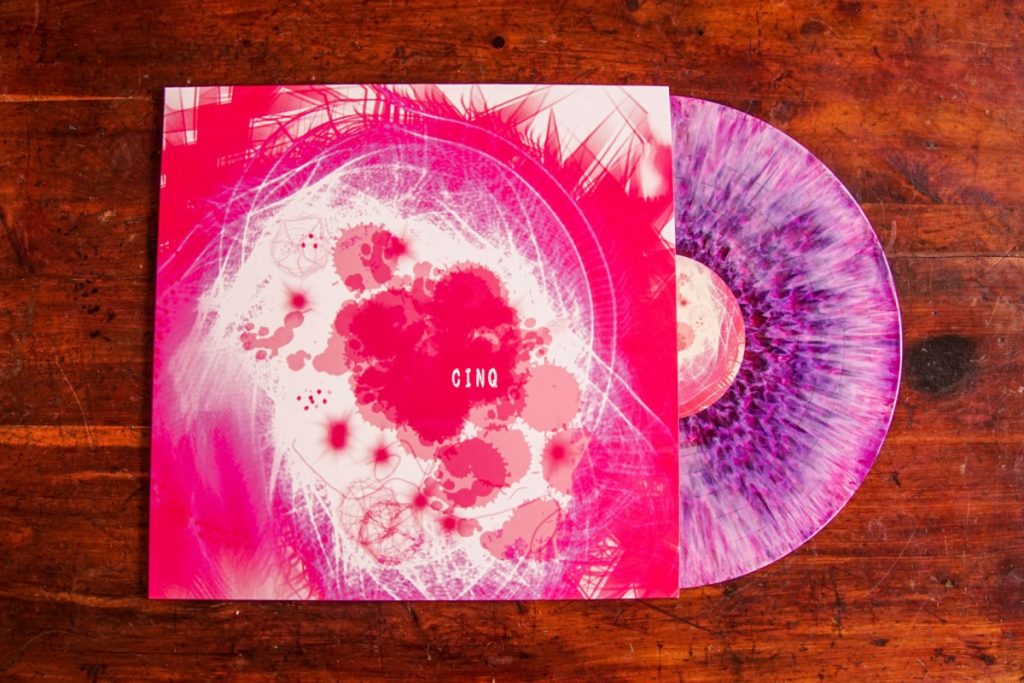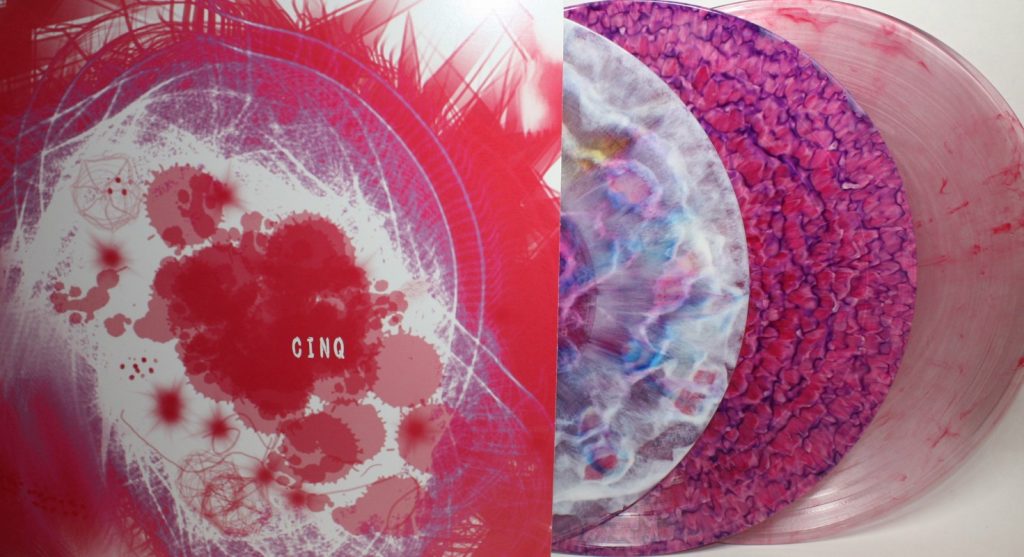 And some details!