Do you like your escapism tinged with groovy, swirling guitar lines, captivating drumming, and an inescapable spirit of musical adventure? If so, you're in luck, because the Louisiana prog-rockers in Catbamboo are taking their show on the road this March. They'll be starting in Austin, Texas, and making their way over to Atlanta come March 25, with notable stops in between like the Mathrock Times Fest back in Austin on March 16.
Check out more info below, and check out their Bandcamp, where you can find links to tickets.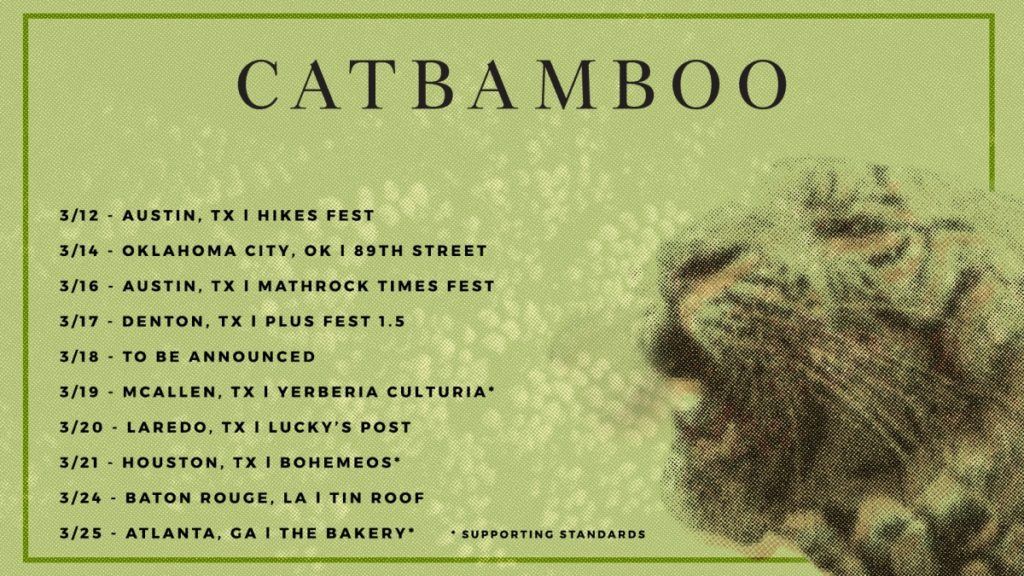 The band's work could be described as a sort of sunny-side-up version of intense musicianship, taking the passion that many fans of alternative underground heavy music are very familiar with and channeling it into a new environment — the generally upbeat, technical prog-rock song. They balance the competing forces vying for their band quite effectively and fascinatingly, staying well outside of distracting genre standards on their now available self-titled EP, and instead just letting their music shine through. Although they're mostly an instrumental band (for now at least), they even feature some rapping on one of their tracks, the formidable (and curiously titled) "Snickle Fritz," and that same urgent spirit shines through the rest of their work, even in the absence of lyrics.
Quite simply, their music doesn't feel at home in most any box, and instead serves as a door opening up the very unique perspectives of the band members. Closing your eyes while listening, one might be prone to imagine that they're on some isolated beach somewhere… and there's an intense rock band.
It's a unique experience that for the right person will hit the spot.
Check out a live performance from Catbamboo: